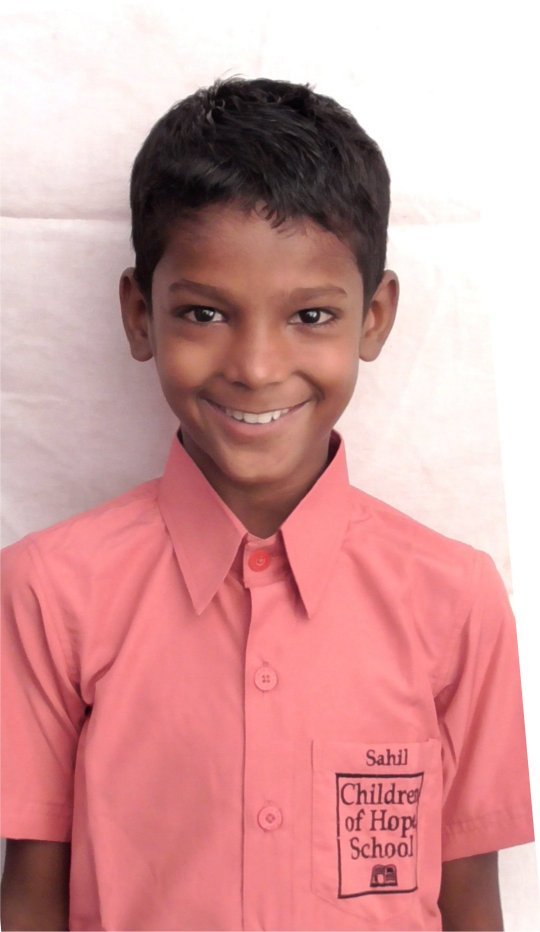 Sahil - NOT AVAILABLE, was a rag picker. He is from a poor Muslim family. He has three brothers and three sisters. His mother is a house wife and his father goes to work for daily wages. Sahil used to sell what he found to junk shops and gradually he became greedy for money. Then he started stealing things from the houses of others. I was very disappointed to learn that Sahil started taking alcohol with his friends, his mother told me. The next morning, I went to his small rented house near our school. I met Sahil, Afsana, one of his sisters, and the other children. There was no bed in their house to sleep in. They just slept on the ground. The last baby girl born was affected with malnutrition and died.
His family became very upset because of Sahil; he didn't listen and feared no one. I talked with his parents and asked why they don't send Sahil and Afsana to school. They replied to me, 'We have no money to send them to school .' Then I told them about our work at Children of Hope School. We assured them that they don't have to pay any money for their children's education. We said, if they will send them to our school, we promise to give them a uniform and a daily meal at school, as we do for every child who comes to our school. Sahil's parents happily agreed to send their two children to school, but Sahil didn't want to attend the school. Every morning he ran from the house. However, we worked hard for Sahil and continued our counseling. We used to catch him and bring him to school. We showed him love and taught him with love and care.
Now Sahil neither steals things nor collects rags to sell. Afsana and Sahil are learning to speak properly, to write and read. After seeing the change in Sahil, his parents said to us, 'We lost hope that Sahil will study, but now we are very happy to see our children doing well.